SKYLD Security and Defence LTD (SKYLD)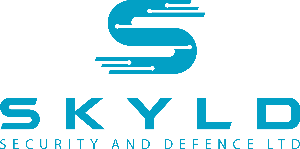 SKYLD SECURITY AND DEFENCE LTD (SKYLD) is an ICT consulting company that specialises in homeland security, public safety, crisis management, critical infrastructure protection and defence. Our services include capability development, expert consultation on business excellence, systems & operations as well as project governance for private and government organisations.
SKYLD is focusing on developing and marketing novel ICT solutions, in pursuit of advancing emerging technologies and developing cutting-edge solutions in the security and defense domain and is operated by a number of employees with extensive experience in the respective fields.