University of Versailles Saint-Quentin-en-Yvelines (UVSQ)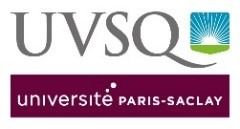 University of Versailles Saint-Quentin-en-Yvelines (UVSQ) is a leading multidisciplinary higher education and research institution. The quality of UVSQ's undergraduate and graduate programs (master's programs, doctorates, post-doctoral fellowships) is backed by the compelling research programs conducted in UVSQ research centers and laboratories.
UVSQ is a medium size university (20 000 students) located in the Southwestern suburb of Paris, where internationally known businesses are established (such as Renault, PSA, Dassault…) as well as renowned French research institutes (CNRS, INRA, CEA…).
Spread over 5 campuses with 19,000 students, UVSQ offers more than 200 disciplinary programs which allow it to welcome international students interested in studying in France for a semester, an academic year, or the full duration of a degree program. UVSQ faculties offer academic and professionally-focused undergraduate and graduate programs in many fields of study.
UVSQ ranks 12th in the French university of the 2019 World University ranking THE and 2nd in the 2018 Shanghai ranking in Atmospheric Sciences. Its excellence as a research university is assured by its 39 laboratories and research institutions and is locally, nationally and internationally recognized as a source of expertise and resources. Heritage, materials, climate, environment, space science, public health, epidemiology, and disability are all fields in which UVSQ has become a major player, both within research networks and beyond.
These laboratories foster innovative, cross-disciplinary research that anticipates societal concerns, informs citizens and advice decision-makers.